Zanskar Trekking Tour
---
Duration :
31 Nights / 32 Days
Destinations Covered :
Delhi - Leh - Ladakh - Manali - Pinjore - Chandigarh - Delhi
---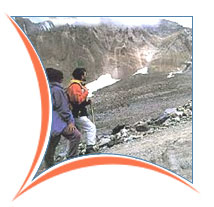 Day 1: Delhi
Early morning flight to Leh. Day free for rest and acclimatization.
Day 2: Leh
Tour of Leh city, including the 17th century palace and gompa.
Day 3: Indus valley
Touring the monasteries and palaces of the Indus valley.
Day 4: Indus valley
Touring the monasteries and palaces of the Indus valley.
Day 5: Lamayuru gompa
Travel by jeep to Lamayuru gompa, a site that abounds in myth and legend. Overnight in the village.
Day 6: Lamayuru
Trek from Lamayuru over Prinkiti La (3725 metres) to the village of Wanlah, with its ancient gompa.
Day 7: Honupatta
Trek through remarkable gorge country to the village of Honupatta.
Day 8: Photoksar
Trek to Photoksar.
Day 9: Singge La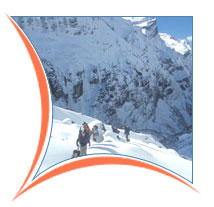 Trek to the Singge La north base camp.
Day 10: Singge La
Trek over the 5100 metre Singge La to south base camp.
Day 11: Lingshet
Trek to Lingshet.
Day 12: Snertse
Trek to Snertse.
Day 13: Hanuma
Trek to Hanuma.
Day 14: Pishu
Trek to Pishu.
Day 15: Karsha
Trek to Karsha, the largest monastery in the entire Zanskar valley.
Day 16: Padum
Trek to Padum, crossing the Zanskar river on a remarkable bridge.
Day 17: Padum
Day at leisure in Padum.
Day 18: Bardan gompa to Mune
Trek past the riverside citadel of Bardan gompa to Mune.
Day 19: Lungnak
Continue along the banks of the Lungnak (Lingti) river to the hamlet of Ichar.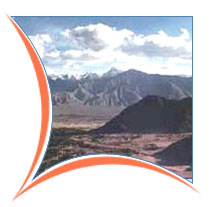 Day 20: Purni
Trek to Purni, where the Kargyak and Tsarap rivers first merge to form the mighty Lingti Chu (river).
Day 21: Phugtal gompa
Trek to Phugtal gompa, one of the world's most spectacular structures. Its location, spilling down a sheer cliff face from the mouth of a massive cave, is a staggering sight.
Day 22: Tangtse
Trek to the friendly village of Tangtse, at the base of the gorge leading to Phirtse La.
Day 23: Shingsaw
Trek to Shingsaw, the base camp for our pass crossing.
Day 24: Phirtse La
We make an early start to cross Phirtse La (5350 metres) to the vast nomad camp at Chumik Marpo.
Day 25: Serchu Serai
Trek to Serchu Serai, on the banks of the Yunan river.
Day 26: Kilang Sarai
Trek to Kilang Sarai, where we meet the Manali to Leh military road.
Day 27: Keylong
Travel by jeep to Keylong, the capitol and administrative center of Lahaul.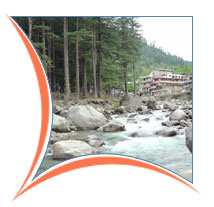 Day 28: Rohtang Pass to Manali
Continue by jeep over Rohtang Pass to Manali.
Day 29: Manali
Rest day in Manali.
Day 30: Pinjore
Jeep to Pinjore, stay in Palace Hotel there.
Day 31: Chandigarh
Jeep to Chandigarh, then express train to Delhi, on arrival check in at Hotel. Stay overnight at Hotel.
Day 32: Depart-Delhi
Depart-Delhi, Transfer to airport for flight to onwards journey.